Welcome to the World of Horses!
Test page
Miracle Ranch is located at 3380 Morrow Lane in Milford, Michigan.
It is 10 acres of rolling hills, pastures and wooded trails all on site.
With an indoor arena, two outdoor arenas and a forest trail training circut, the opportunities to expand your riding experience is endless.
Rach Riding offers lessons, training, camps, and birthday parties. We also offer "gymnastics on horseback" lessons and equestrian entertainment for hire.
Whether your goals are recreational, vacation riding, or competitive riding, Rach Riding can accommodate your needs. Balance, safety, confidence, coordination and understanding of a horse's nature and personality are stressed.
Quality school horses and championship instructor/trainer credentials combine to make your riding venture an enjoyable and successful one!
All ages and styles of riding, beginner through advanced levels, accepted. Learn on your horses or ours!
Confidence building lessons are also available for those with a negative experience with horses.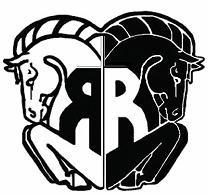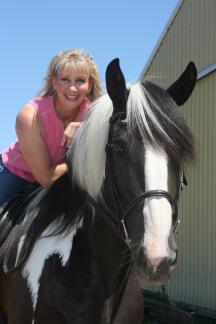 Karen and Oliver
Students and riders are required to wear helmets and proper riding equipment at all times.
For photos and exhibition purposes, the riders shown within our website are not wearing helmets.
Ranch News
As construction nears completion, we are pleased to announce the Miracle Ranch OPEN HOUSE on October 16th, 2010 from 1pm to 4pm. Guests are invited to tour the ranch, enjoy the live entertainment, riding demonstrations and snacks, and simply spend a while with friends, family and of course, the horses.